T series trolleys are designed specifically for mining, industrial and general engineering applications. The trolleys are available in plain, geared and motorized versions and can be supplied with rigid or hook on adaptors. They have a minimum factor of safety of 5 at the maximum rated load and are therefore suitable for use with both manual and powered hoists. The trolleys comply with the requirements of SANS 1824, EN13157 and EN14492-2. The manufacturing facility producing the trolleys is ISO9001 certified.
Main Features
1, 3, 6 and 10 tonne capacity units
Low headroom, compact and versatile
Available in plain, geared and motorised versions
Greater than 5:1 factor of safety
Anti-fall, anti-derailment and anti-tilt features as standard
Details
Precise Control
Infinitely variable control offers precise speed control from creep to full speed. The maximum allowable traverse speed can also be set on the trolley control valve.
Emergency Stop
All trolleys can be supplied with an emergency stop device as an option. This shuts off the main air supply to the trolley when activated.
Low Headroom
Compact design reduces headroom. Rigid adaptor further reduces headroom.
Versatility
Trolley fits a wide variety of beam widths. They can accommodate both parallel and tapered flange beams. Hook on adaptor allows any hoist up to trolley capacity to be attached.
Vane Motor
Assisted vane lifting ensures maximum starting torque when starting under load. Built in silencer limits noise level to 76dB(A).
Automatic Stopping
Motorised traverse drive stops automatically due to the worm drive when the air supply is shut off. Additional traverse brake is optional.
Small Turn Radius
Trolleys can negotiate small turn radii in the support beam.
1t/3t capacity units: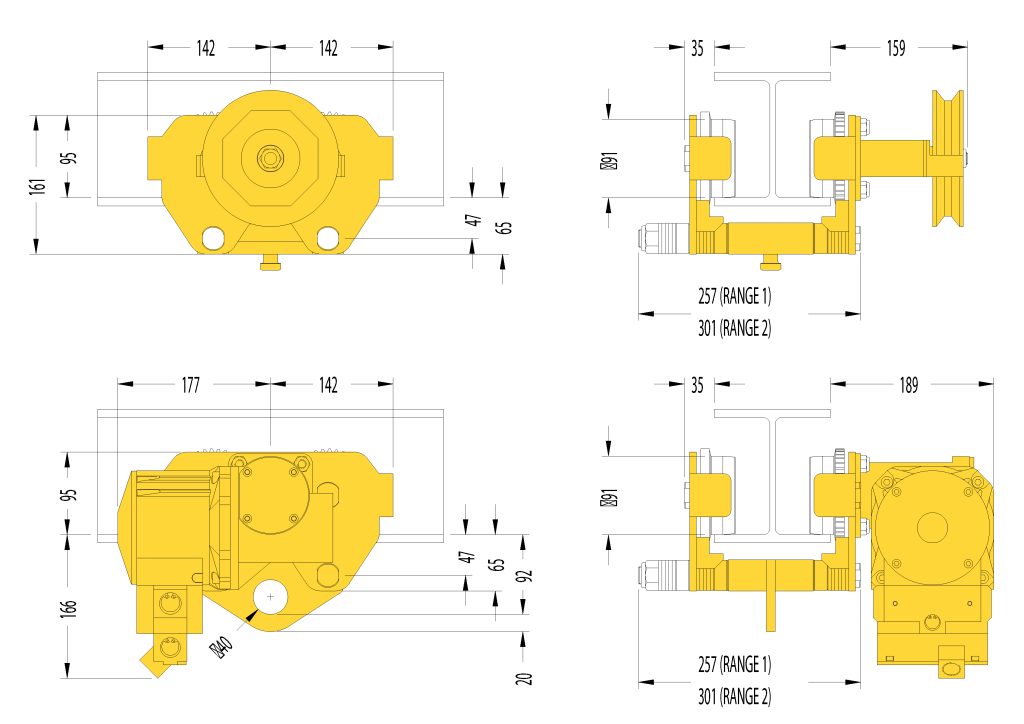 6t capacity unit: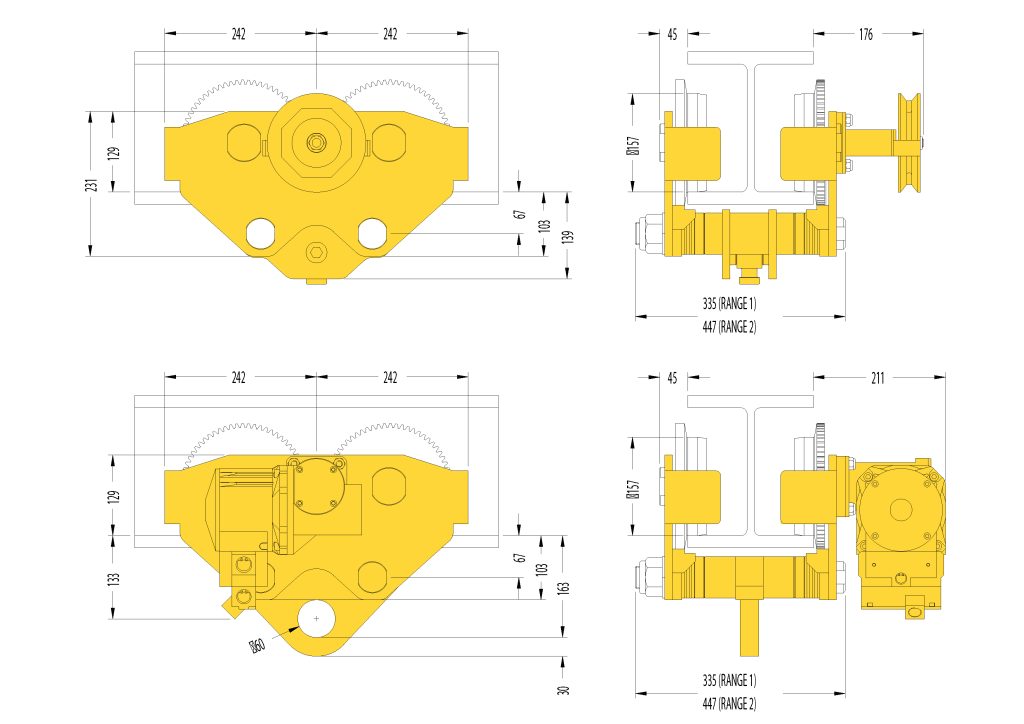 10t capacity unit: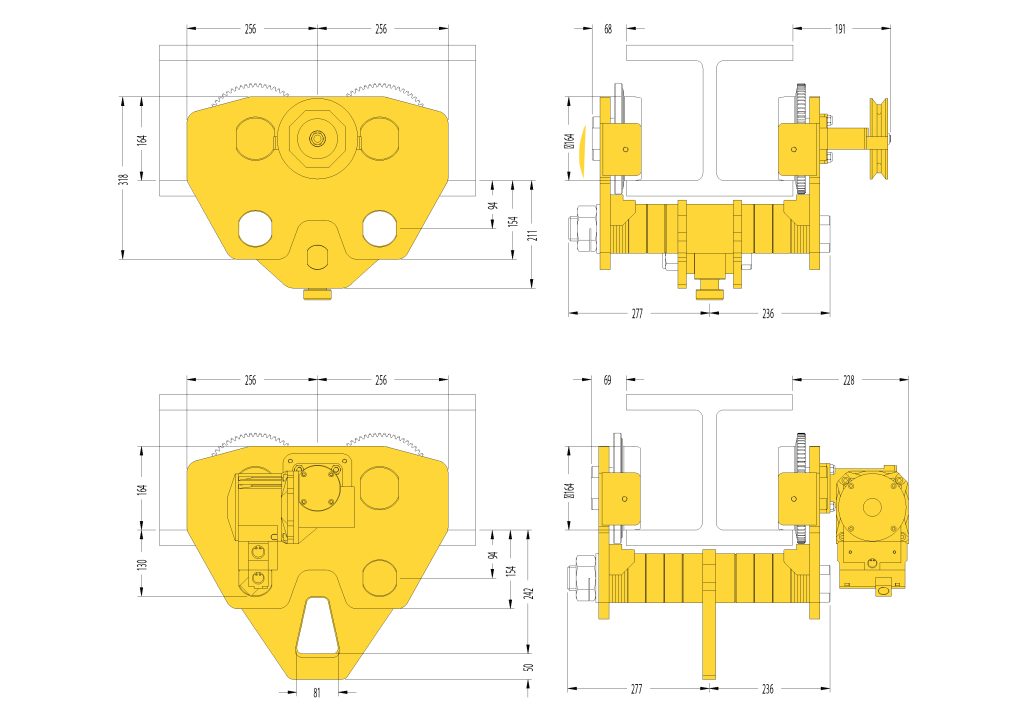 Please download our Product PDF for more technical information (click the red box under the product title near the top of the page).
Due to our policy of continual product development, dimensions, weights and specifications may change without prior notice. Please check with your Tiger sales team when ordering.